Motorix by Monica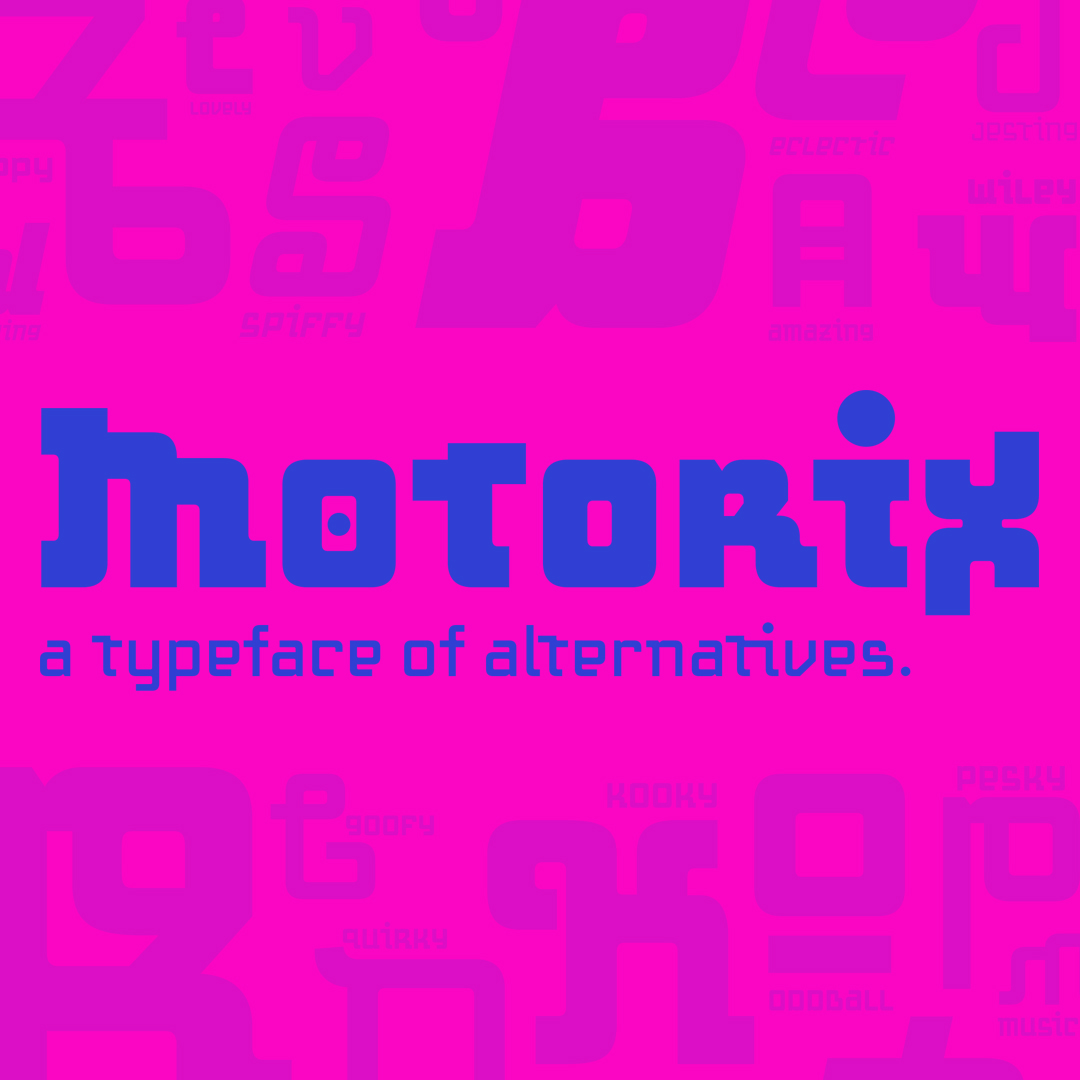 A few weeks ago I had the pleasure to hear my friend Monica Maccaux speak during the College of Art Association Annual 2018 conference in Los Angeles. This is a design conference for people in design education. In the Design Incubation Special Program on Typography, Monica spoke about her typeface Motorix that she designed while we were in graduate school. After graduate school, she developed and published it at Psy/Ops type foundry. You can purchase Motorix typeface here.
This may be a bit philosophical, but in her research, while creating Motorix, Monica questioned beauty and form. A very debatable topic amongst the art and design world because perhaps beauty is defined by taste and or what we are already familiar in seeing in the world today. Her typeface pushes the boundary of beauty by creating something a bit more disruptive than what we are used to typing and seeing on a daily basis in our emails, the web, etc. Motorix is interesting in that it looks odd and different and yet is very well designed and thoroughly thought out with letterforms that are interchangeable, with variants creating thousands upon thousands of letter combinations.
Motorix functions
because of its form, with letterforms that
are interchangeable,
and variants creating
thousands upon thousands of letter combinations.
She shares the comparison of how far we have come in our understanding of language and states, "when approaching typeface design, one has to acknowledge that to design type, is to design language." By going back in time to understand how languages were formed from Lascaux's cave drawings 20,000 years ago, to today with the use of text messaging and emojis. And questions, "Do we as a society embody the modern-day equivalent of the digital version of Egyptian hieroglyphics? What other letterforms or punctuation will appear, or alternatively, disappear? It is clear that language and the usage of it (as well as the design) evolves with need and technology, and as our needs change as a society, our language which will need to adapt."
Monica is the founder of Blue Taco Design, a full-service Branding, Advertising and Type Design Studio. She is also an Assistant Professor of Graphic Design and Head of the Graphic Design Program at the University of Nevada, Reno.